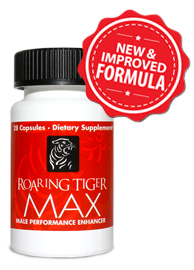 Roaring Tiger MAX
Roaring Tiger MAX is a great new formula that results in an increase in blood flow. The formula itself is endorsed by celebrity physician Dr. Stephen Lamm and has helped thousands of men achieve their goals. Our proprietary natural enhancement program has been in use for over 10 years now, and is an excellent means for improving men's health. This product may be taken alone, or in conjunction with other men's vitamins and natural supplement products.
Increased Bloodflow: Male customers report that taking MAX results in increased blood flow. This can help with performance by having more blood flow in the area.
More intense satisfaction: Customers have said that when they use the product for several days and engage in intercourse, they experience more satisfying orgasms.
Order Now: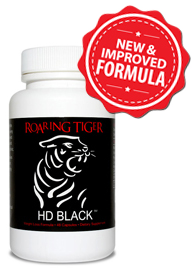 HD Black Label
HD Black is a weight-loss supplement developed by an obesity clinic doctor and can show outstanding results! If you're tired of harsh side-effects from prescription drugs or Acai blends that don't work, get on this product today and you will not regret it. With an almost 100% rebuy rate, our customers are definitely observing the benefits of the HD formula. Features a proprietary blend of Vitamin B6, Niacin, Cocoa Extract, Phenyethylamine, and Pyroxidyl-5. HD Black has been used in obesity clinic helping thousands of patients drop pounds, and we now offer it to you.
Decreased Appetite: After being on HD for 30+ days and having lowered your caloritic intake as part of your new routine, you will feel less hungry and consume less food naturally.
Shedding unwanted weight: After taking the product as recommended, customers have found they will lose more weight on HD than without it. That's because it helps burn fat and helps you lose water weight.
Get to your goal quicker: With our weight loss guides and coaching help, you are sure to reach your goal weight quicker than without HD.
Order Now: